"One touch" blocking now available
Introduction
You can now configure Kopi to add a link to any message it forwards. Adding links is disabled by default; you can enable it on the home screen as shown on the help page.
Blocking an address
When reading a message in your mail client, if you follow the Kopi link you will be taken to a page with all the details of the message that your were reading in your mail client. From here, you can block all future mail to that address with a single touch.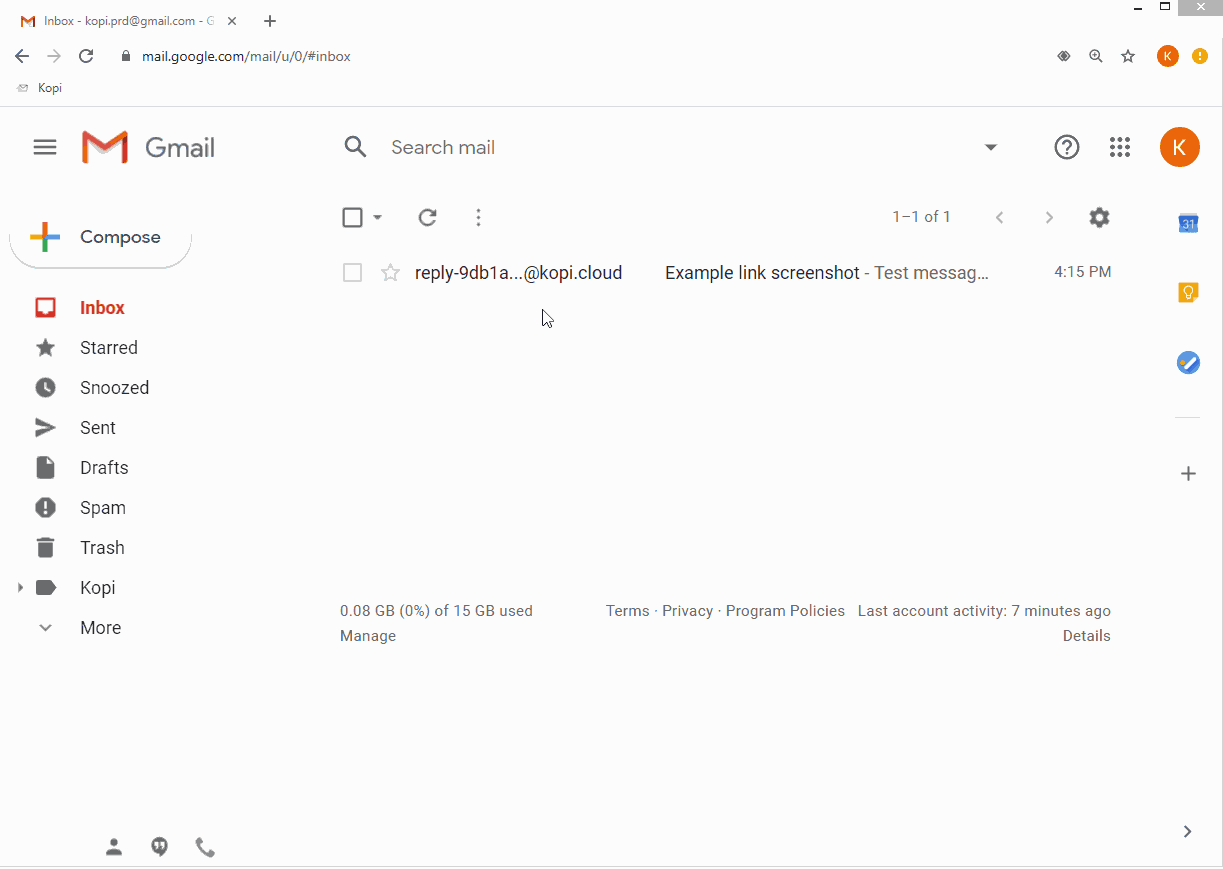 You can also see other mail that was sent to that address / or configure RSS publication.
In the future, you will also be able to change the real addresses that the forwarder delivers mail to from this screen as well.